There are many options available to homeowners who need to replace a roof. From a variety of styles and colors to the materials themselves, it makes sense to do some careful research before investing your money into a new roof.
A few options for roofing materials include composition shingles, made from fiberglass or asphalt, steel, and metal roofs, and clay and slate roof tiles. These styles will last anywhere from 20 to over 100 years and vary in price and benefits just as drastically.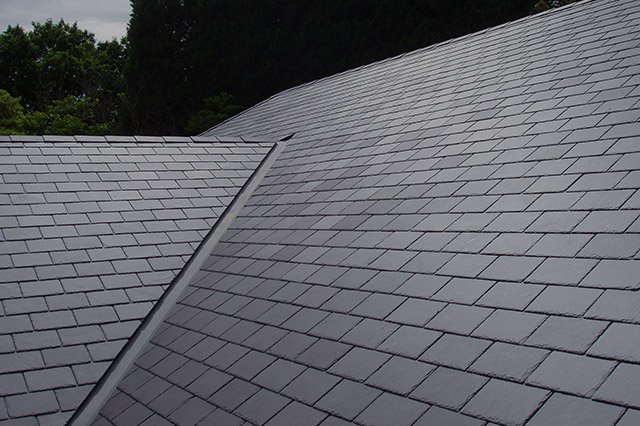 Composition shingles made from asphalt or fiberglass offer a durable option for roofing. These shingles are easy to install, and can sometimes be placed over an existing roof. They are available in a variety of colors and textures, and are very low maintenance, requiring occasional replacement for shingles blown off by high winds.
Metal roofing has recently gained popularity, as it has proven to reduce energy bills by up to 20 percent. Also, it is very low maintenance and is available in many attractive styles and colors. Each of these options for roofing will last about 20 to 30 years and are the most inexpensive option.
For a roof that will last at least 100 years, and give your home a classic, unique appearance, your choice is clear…slate roof tiles. These shingle-like slivers of rock are available in many rich, naturally occurring tones, and have an unmistakable timeless beauty. A slate roof must be installed by a well trained professional, after which, it is very low maintenance. Your slate roof will not be vulnerable to rot and insect damage. Extra care must be taken by anyone needing access to your roof, as these tiles can be easily broken.